One thing that I can say I have truly learned in life is to never give up on your dreams. I was born with ambition and nothing or no one has ever kept me from accomplishing any goal but myself. I love to interview like-minded individuals with that same passion. By talking to Alysha I was reminded just how powerful our words and actions are. She is where she is today because she took action and believed in herself. If you sew seeds into the ground they grow. All they need is sunlight and a little water. You have to look at yourself like a plant! What do you need to invest in yourself? How long is it going to take you to reach your goal. This month for BLACK HISTORY MONTH I have been interviewing powerful black women who don't take no for an answer. Just like Alysha who is the assistant stylist to the famous wardrobe stylist J.Bolin you can accomplish any thing you want in 2018 and beyond. You just have to do the work!
I totally didn't mean to start off this post with a sermon, but this year I want to encourage all of my readers to aim high. Remember any dream that scares you is the one you should go after. Today Alysha Antoinette is living out her wildest dream. She wakes up and creates looks for A- List superstars like Sarah Jakes Roberts, Erica Campbell, and Michelle Williams along the side of J. Bolin. What more could a girl ask for? If you are not familiar with her latest work just check out the recent issue of Munaluchibride with the gorgeous Letoya Luckett on the cover, who recently just got married. Since I wanted to get a glimpse of what it is like living her dream, I decided to interview her. I not only want you to know what it's like to be a stylist, but I also want you to know how to prepare yourself if you want to ever walk in her shoes. I hope you enjoy her career insights and also the wisdom nuggets that she drops throughout our interview.

Until Next Time,
"Stay Clutch"
Lala Walston
My Exclusive Interview With Alysha Antoinette

C.Y.C.- Where are you originally from?
A.A.- I am originally from Enid, Oklahoma.

C.Y.C. – Has being a wardrobe stylist always been your passion?
A.A.- No actually I was in a group in high school and I was determined to become the next Destiny's Child.
C.Y.C.-How long were you in the group?
A.A.- I want to say we did it for two years. We did it our junior and senior year. I would always sing in the choir at church. Singing was always been apart of my life.
C.Y.C.- Did you go to school for styling or did you just fall into it?
A.A.- I got laid off my job at American Airlines and in during so I had a friend who had a store that she was opening in Baton Rouge. She needed some help so I was flying back and forth helping her with the boutique. Then I started being a buyer for her store. Eventually I thought to myself I could do this full time and get paid for it.
C.Y.C.- How did you become a styling assistant for J.Bolin?
A.A.- That is just God really. I had been following him on social media like everyone else. I finally went to one of his boot camps and a week prior to that he had posted that he wanted a intern. So I applied for it and I actually got a response back. Then when I emailed him back I never got a response. It dawned on me that it was the week of boot camp so maybe he was just busy. I went to the boot camp and I spoke to him directly and said "hey I actually applied to your internship posting and I'm not sure if you hired anyone". He said he didn't and wanted to take a picture so he could remember who I was. Then he said he would definitely talk to me next week. In my head I was like he is totally hollywooding me.
That was on a Saturday and on that Tuesday he actually text me. The text said are you available? I was at work at the time, but I said yeah I'm totally available. He said can you get to me by 3:00? At this time it's currently 12:00pm and I am suppose to clock in at 12:30pm. Suddenly I am trying to figure out how to get out of work so I could go work with him. I started freaking out so much I actually began to cry and my manager was like do you need to go home? I said yes, I need to go home. I'm a horrible liar, but I ended up going home and I worked with him. I guess he liked me because he said that he needed me the next day. I agreed and I called out of work and I ended up calling out for a month on and off. After calling out too many times I thought to myself, I need to tell him my actual schedule and when I'm really available. This all happened in July by September I had gone part-time at my job. By October he hired me as his assistant stylist. The following October that just passed I quit my job. Now I am working full time with him. It was literally nothing but God!

C.Y.C.- Can you give any advice for upcoming stylist who want to be in the business? Any secrets you want to share?

A.A.- Just have faith and follow as many pages as you can. Go to boot camps. Whatever is available to you in your city attend those events. My advice is just go out and do it!
Social media is such a huge platform right now you can DM some people. All you need is one answer eventually someone will DM you back. If you can't DM the stylist directly see if you can DM their assistant stylist. You have to be able to invest in yourself. You can't expect anyone to invest in you if you are not willing to do the work as well.
C.Y.C.- Amen

C.Y.C.-What is a typical day like for you as a stylist?
A.A.- It's 10% glitz and glamour. I'm actually in the store right now pulling for a photo shoot we have tomorrow. We just finished a photo shoot yesterday. It's shopping and being creative, trying to come up with fresh looks. If you have five clients in one week each client needs their own look. Sometimes it can be draining you literally have to be creative with each person. When you bring in the celebrity aspect of it you can't have celebrities on the red carpet with the same look, so you have to do research to see what has been worn. When you finally see the pictures of your work on social media and the client looks great then you know it was all worth it.
C.Y.C.- Do you have an assistant who works under you?
A.A.- I don't. I'm often told that I need to have someone. I don't right now, so if anybody wants to work please DM me.

C.Y.C.- What are some essentials that every stylist must have?
A.A.- You need a styling kit. In the kit you will need a seam ripper, tide sticks, stud earrings, safety pins, and shoe cushions. As you go along in your career you will know exactly what you need to put in there. You definitely need a steamer that is a must LOL.
C.Y.C.- What kind of styling do you enjoy doing the most personal or editorial?
A.A.- I think personal styling is what I enjoy the most. I love celebrity styling, but when I said I wanted to be a stylist the celebrity part of styling never crossed my mind. I don't know if it was because I thought it was out of reach. I like styling the every day woman that just wants a new look. She may have had a child and just wants to be revamped and feel great again. I love those type of connections.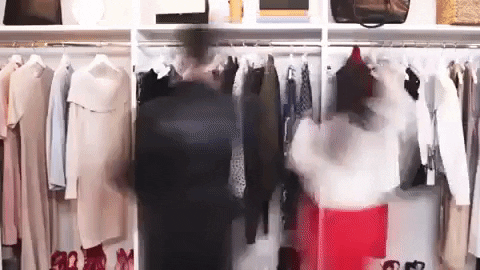 C.Y.C.- Who is a client or celebrity that you were star struck by, or you just saw your work and was like "I did that"?
A.A.- Every time I do something and I see the outcome I always have a WOW moment! I think you need to keep that wow factor in order to keep that hunger. I don't ever want to get comfortable. Every time I do something I have to thank God for even putting it in my mind. Every person I style is near and dear to me because I get to do what I love. Doing what I love is a blessing.
C.Y.C.- What are some of the keys to being a great stylist?
A.A.- You have to be yourself. Don't try to be like anyone else. People can see through the bullshit. Be genuine and confident in who you are. Try to find your niche. Are you better at editorial, or personal styling?When you try to fake the funk people see it especially in this social media age.
C.Y.C.- Where would you like styling to take you in the future? Do you see yourself styling for the rest of your life?
A.A.- I don't want to do styling for the rest of my life. I want to have a non profit for young girls. I love to help people, and I want to help girls between the ages of 13-18. I want to work with them on resumes and confidence building. We will focus on things that are not taught in school. Like how to manage money, or how to be a home owner. My parents didn't have the knowledge to teach me these things, so I had to figure it out along the way. I just want to sow back into young girls lives to make their path a lot easier.

C.Y.C.- What's your favorite styling moment so far?
A.A.- My favorite styling moment so far was the first time I assisted J.Bolin. We styled Erica Campbell for the Stellar Awards. It was my first awards show and to be able to assist the host was amazing.

C.Y.C.- Can you tell me about a time when you had a client and you didn't connect with them?
A.A.- It was the first time that I had my own client. I delivered the looks I think she was happy with that, but I didn't feel like we connected. Something was just off and that still bothers me to this day.

C.Y.C.- What are the drawbacks and the perks of being a stylist?
A.A.- I would say the drawbacks are the amount of sacrifices. You miss a lot of important moments in life. You can't always attend birthday parties and sometimes you can't do things with your family. The perks are that I get to wake up and do something that I love everyday. I get to travel and I love to travel. When it's all said and done you get to meet amazing people along the way. Some of the people you just style and there is no real connection, and then some clients you get to be in their face and have real life conversations.
C.Y.C.- Can you tell me the looks for spring?
A.A.- Plaid prints, floral prints, and vibrant colors are going to be in season this upcoming spring.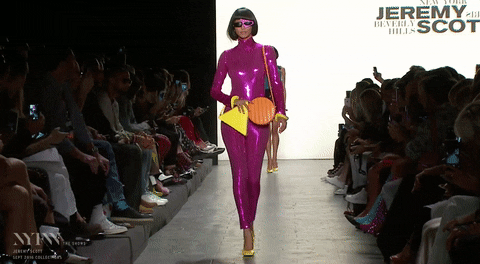 C.Y.C.- What is your personal style?
A.A.- It depends on what kind of mood I'm in. I would say tom boy chic. I love my timberland boots with a great bomber jacket. Then I love to have my dresses on with my heels. It's all about my mood.
C.Y.C.- I always end every interview with a quote. What is a quote that you live by?
A.A.- Right now in this moment the quote that I am living by is "The girl who went for it."
C.Y.C.- Amen sis, Amen!

**For more information on how to book Alysha Antoinette as your stylist click here. To catch up with her on social media please click here.
​​
​​
​​
​​
​​
​​