Being a Wardrobe Stylist is one of the hardest jobs in the fashion industry. To people from the outside looking in they may think this occupation is just fashion and fun. Well you're totally wrong! After doing my interview with Celebrity Wardrobe Stylist Anthony Pedraza I have to tell you half of the people in America would probably quit after two weeks. Becoming a stylist is something you have to have a passion for, trust me I know. Although, Mr. Pedraza has the tendency to make it look easy believe me he has paid his dues. Not to mention his celebrity client Karrueche Tran is slaying the fashion game right now, but like everyone else he had to start at the bottom. I found out that it actually took him awhile to get to where he is today. Anthony used a combination of hard work, networking, social media, and faith in order to make his stamp in the fashion world.
I personally have always admired Anthony's work from a far. Okay, let me be honest I was stalking his Instagram page for months LOL. Usually I'm extremely confident when it comes to reaching out to people, but I must admit I was terrified. I felt like he would deny me. One day I don't know what came over me, but the fear left and I reached out. I kindly slid into his DM's hoping he would say yes to my interview request. I'm not really sure what made him pay attention to my message. Especially since his DM's are constantly flooded, but he said yes to my inquiry!
Now I have the opportunity to share his story with you. I hope his story makes you grind harder and really chase after what you have been wanting to do your whole life. I conduct most of my interviews with industry professionals to inspire my readers to never give up on their dreams. I know Anthony will give you all just the inspiration you need. To see how Anthony got his start in the industry keep reading our exclusive interview below. Enjoy!
Until next time,
"Stay Clutch"
Latavia Lala Walston
My Exclusive Interview With Wardrobe Stylist Anthony Pedraza!Anthony Pedraza!

C.Y.C.- What is the trend for the upcoming fall season?
A.P.- Don't crucify me, only because I know that's the number one question that stylist always get asked, but from an honest standpoint I don't have a clue because I don't follow trends. That's one thing about me I don't follow trends at all. I won't be arrogant and obnoxious and say I set trends. I just do me. Whatever works just works.
C.Y.C.- If you could style any woman in the world who would it be?
A.P.- That's easy Zoe Saldana for sure, and Solange Knowles. If Solange ever comes my way I'm going to shut it down! I'm Puerto Rican. I am the Puerto Rican kid that grew up in New York from Brooklyn. Hip-hop and R&B has been deeply rooted into my bloodstream. I'm all about my urban girls 100 percent. As far as Caucasian women I would have to say Angelina Jolie. She has been my obsession since I was 13.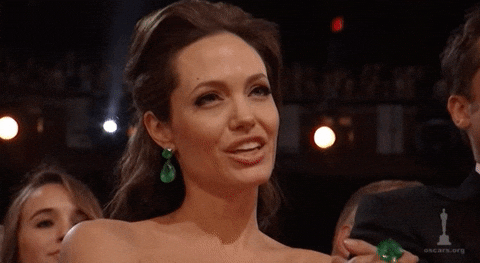 C.Y.C.- If you could style a major publication what would it be?
A.P.- I love Elle and Glamour magazine, but if I had to style any publication to the point where I would think I was the baddest mother fucker on the planet I would pick i-D Magazine. We all know if it's an i-D cover it's going to be sick! It's going to be super creative with great artistic direction. They have a natural cool factor to them, whereas Vogue and the other publications are super polished and glam. Even though I must admit that the recent Beyonce cover was 1,000 percent amazing.
C.Y.C.- Do you know who styled her for the cover?
A.P.- I think it was just an Editor from the publication.
C.Y.C.- Do you have any regrets in your career so far?
A.P.- I have regrets everyday LOL! Being a stylist is a lot, but my journey is not the next person's journey. There are people that are great at networking, but their body of work is not as strong. They know how to network their ass off and they end up getting a cover of Vogue or Elle magazine within a year of them starting out being a stylist. Someone such as myself I put in the work. To explain my point one of my associates is a stylist. He is 27 now and he started off doing editorials at the age of 24 years old, off the rip. That's when Instagram started taking off and I started doing editorials officially on my own at 27. I had to go through the whole assisting process. I was assisting from the age of 20-27 years old. Instagram is an amazing outlet to promote your work. Especially now that they have DM's and email addresses attached to profiles. My only regret is going straight to college after high school. If I had to do it all over again I would still do what I'm doing, but I wasted time. I owe a lot of money to the government for going to college.
C.Y.C.- So do I! If I would have stuck with blogging I would be doing great, instead of having Sally Mae call my phone every other day. I even went back to get my Masters last year and I'm still blogging instead of practicing in Public Health.
A.P.- I understand what you mean. Even though I met some great friends in college I could have met great friends outside of school. I didn't need to go in debt to meet friends LOL. If I had to do it all over again from high school I would have did an internship with a magazine and worked my way up. I started off assisting other stylist that were freelancers. Being a freelancer you can't really hook anyone up because they are going to look out for themselves first. You end up assisting people for the majority of your life until they finally give you an opportunity to stand out on your own. Back to the college topic, I don't want to deter anyone from attending college. Some people really depend on their parents to provide for them. If your not strong enough to break away from your safety net then going to college may be for you. To be more transparent I was just stating that's what I would have done for myself.
C.Y.C.- Tell me a little bit about who you assisted?
A.P.- I was lost at the time. I knew styling was what I wanted to do, but I didn't have the actual resources. Back then there was this generic blueprint that was created for you by your parents. Most parents give their kids the idea of having professional jobs like becoming a lawyer, doctor, or etc. When I said that I wanted to be a creative they were looking at me like what the fuck is that? A Stylist what is that? How much do they make a year? I felt in my mind they just didn't get it.

A.P.- I decided to enroll in school for fashion design. Then from there I couldn't afford my last semester so they ended up telling me I couldn't come back. I had already completed two years, so I was pretty much going to get my associates degree. I was like okay this sucks, now what am I going to do? I was hanging out with a bunch of friends one night and this woman looked at me and said I love your style. I said, "oh thank you I like what your wearing also". From there it turned into my friends talking to her friends. At the time I was in my 20's and she was in her late 20's early 30's. She was a emerging stylist herself, but she had her foot in the door. I assisted her on a project and from that point on I loved styling. After that I contacted Zink magazine. At that time Zink magazine was hot! That was the major publication I was looking at while I was in college. I contacted a stylist there and she was like jump on board. Working at Zink magazine allowed me to gain more experience through the editorial world with more high end designers. I learned how the pull process worked, requesting pulls, doing pickups and returns, doing inventory of the pieces that we had making sure that everything was safe. After that stylist helped me she pushed me along to another stylist who was also an editor at i-D magazine. I assisted her on a job for a high end publication. That's when I saw more high end clothing like Dior, and Versace on the rack. Next I started interning at a fashion PR firm called Seven House which still exist today.
C.Y.C.- Omg! I've heard of that PR firm. I know exactly what your talking about.
A.P. – Yes, Seven House PR at the time they were well known. Right now they still do their thing, but I think they are more involved with sales. At the time when I was a intern they were one of the best fashion house PR firms that you could pull designer pieces from. All the editorial celebrity stylist were pulling for them it was crazy. While I was there I kept telling myself, "your here don't be stupid. You better gain something out of this to benefit you in the future". I remember reading an email about some of the girls that were coming in to do pulls and one of them was a stylist. I wrote down the email immediately and I held on to that email for a long time.I wrote down the email immediately and I held on to that email for a long time.

C.Y.C.- Your story is amazing I had no idea you went through all of that stuff. Your hustle and grind is so inspiring.
A.P.- Thank you! There is no traditional way on how to go about this. You just do what you have to do and work hard. When you want it you just have to be consistent. You only get one chance to get a seat at the table. To quote Nicki Minaj " You got to step that pussy game up LOL".

A.P.- Later after my internship was over I ended up moving to Miami for 9 months. I did my first editorial for Fort Lauderdale Magazine by myself. Then I moved back to New York and I remembered the email that I saved, I decided to reach out a year later. Once I contacted the person from the email we went to work. Shortly after that I started assisting a stylist that use to do the covers for Nylon magazine. She is still around her name is Aya Kanai. She is one of the judges on Project Runway: Junior. I assisted her for a short while and then I moved on.Finally, I assisted Laura Ferrara she does a lot for Glamour magazine and she has worked with celebrities as well. I assisted her for a really long time. I remember one day while assisting her I had a moment of reflection. I was helping her move into her new Tribeca home that she owned with her husband. As I was there helping her unpack I thought to myself this is crazy. I'm living in Brooklyn dead smack in the middle of the hood and I am helping this woman unpack her things in her Tribeca home. I thought to myself what am I doing for "me" in order to move forward. I was doing things for her to progress instead of myself. Then I started on my own and it wasn't easy.
I had to tap into a lot of resources in order to make things start moving. I remember I spent one summer doing as many test shoots as possible. I ended up meeting a model scout from Wilhelmina and he told me that my work was amazing, but the photographer that I was working with was not doing my work any justice. He chose to introduce me to other photographers. The moment he did that it really allowed my body of work to flourish. Then I started doing more editorials for publications. Once I did one editorial for one publication I stretched that relationship out. At Schon Magazine I'm a contributing editor. I did one shoot with them and from there I started pitching them ideas and the editors loved them. The more ideas I pitched to them the more opportunities I got. I was asked to create editorials for them digitally. One day they asked me if I wanted to style Joey BadAss and I was like yes certainly! From that point on they kept sending me entertainer after entertainer. I found out that celebrity styling was my niche. Thank God for Instagram, because it was a outlet to showcase my work to the world for free.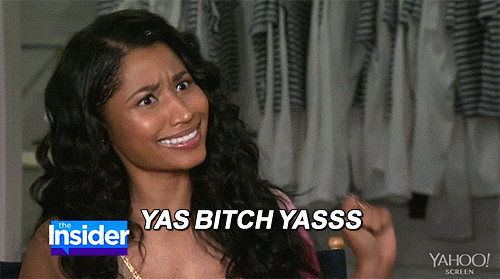 C.Y.C.- Do you do styling full-time?
A.P. – I work full-time. I barely say no to any styling jobs. You don't ever want to miss out on an opportunity that can elevate you to the next level. I only say no when the scheduling doesn't match up, but that's very rare.
C.Y.C.- What's your end goal with styling?It's funny because I was just talking to the guy in the showroom before you called me. We were just having this conversation. I would love to be a in house Celebrity Stylist for a publication. Your paycheck is steady and you get benefits LOL. I just want to be a Celebrity Stylist period and have a bunch of full-time clients.
C.Y.C.- Do you prefer editorial styling over personal styling?
A.P.- I prefer celebrity period over model editorial. I would do editorial with a celebrity involved. It could be a celebrity event like what I am doing right now, pulling for Karrueche for the VMA's. When it comes to models for a publication editorial it would have to be the right publication. I'm not settling for anything less. I want to see Prada on my rack, Balmain, and Versace. It has to be one of those projects where the models, hair/ makeup, and the photographer are amazing.
C.Y.C.- Describe your own personal style?
A.P.- When I was younger I use to go ham on my style, that's where all my checks went to. Then it became a point in time where I was like am I focusing on me or my creativity. I needed to put my energy into something else other than myself in order to become something. One of my pet peeves is when I see someone on the street that looks amazing to only find out that they have no idea what to do with their life. If they would put that same energy into becoming a stylist instead of trying to look good for their 5,000 followers then that would be more beneficial.

C.Y.C.- You are preaching today LOL!
A.P.- My favorite colors are black, white, and red. I brought a black and white button up from American Apparel and I wore it for two years. I am very minimal, street, and preppy. I think I dress like a 30 year old skateboarder who grew up.
C.Y.C.- When you are working with a client how do you determine what looks good on them?
A.P.- It has to look good for their body type. The last thing you want to happen as a stylist is to put someone in something that was not made for their frame and they look shitty. Luckily I get more love than hate. I remember I was at TRL and Karrueche was doing a interview. We took pictures of her in her outfit the day before and posted it. I went on her Instagram feed and I was going through the comments. At the time it was 200 comments and one person said I don't know about this outfit… blah blah blah. I felt the rage and then I remembered that people are entitled to their opinion. As a stylist you must know body types and personality. Some clients can pull things off and some can't. Have fun and be your own critic.
C.Y.C.- Do you have a team under you?
A.P.- I am all independent. A lot of my friends help me out on projects and I owe them my left kidney. I actually have an assistant who was recommended to me through a friend. He is helping me out with the Karrueche events. I am just starting to really trust people. I get DM's all the time about people wanting to assist me. Majority of the people are 21 and they have never assisted anyone. I don't need people on set snap chatting.
C.Y.C.- How did styling Diggy Simmons come about?
A.P.- Everyone sees everything on Instagram and no one knows the story behind the situation. The Diggy shoot was a struggle we didn't have a budget for studio space. I asked one of close acquaintances to use her place in downtown Brooklyn. She lives in a nice luxury building and she said no. Then a light bulb went off and I told myself I could do the shoot at my apartment. It actually worked out for him. It was a easier location for him to get to. Then Schon Magazine emailed me. I confirmed the shoot and it happened. We shot that whole editorial outside of my apartment building and around my neighborhood. He is a super nice person. When people recognized him in my building he was speaking to them and taking pictures. He was a pleasure to work with.

C.Y.C.- What are the must have items that everyone needs in their wardrobe.
A.P. – Black, Black, and more Black. When your broke you look expensive in black. When you have money you still look expensive in black LOL.For women find 3 little black dresses. Black dresses never go out of style. It's not a trendy thing, it's an investment. If you don't have money go to H&M, and Zara. I don't want hear you say it's cheap. I have had sweaters that have lasted me from those stores for years. All you have to do is take them to the cleaners. Get a black pant and a black blouse, and invest in a ivory or black turtleneck. Make sure when you are purchasing all of your black attire that you find the right cut for your body. To step your game up a little further purchase a lot of accessories so each time you wear a black outfit it will look brand new.

C.Y.C.- I end all of my interviews with a quote. What is a quote that you live by?
A.P.-Dr. Maya Angelou ~ Trust Life a little bit more.
I actually have that quote in my phone. Whenever I have self doubt about my personal life, finances, career, friendships, and just anything in general I look at it. You have to trust life a little more because the expected and unexpected always happen. You only have one life to live. I try not to be stressed out and just put in the work to make things happen. Some things are just out of our control. There are a lot of people who are in worse situations. People think God or the universe is just focused on their situation only. Be grateful for your process and just trust life, because nobody owes you anything.My second quote is No one owes you anything.
C.Y.C.- My mom use to say your second quote. Those are great quotes to live by. I need to definitely trust in the words of the first quote. Thanks for the life lessons my brother.
**All photos were provided from Anthony Pedraza. To keep up with Wardrobe Stylist Anthony Pedraza click here.
​​
​​
​​
​​
​​
​​
​​