The best part about being a blogger is the countless number of industry interviews I can conduct. I love reaching out to Designers the most because I love fashion. I'm always interested to know what Designers think and how the process has been since they launched their fashion brand. This time I had a chance to chat it up with a Fashion Designer from the U.K. named Roxanne Blackwood. When I first laid eyes on the Kimmiu brand I thought this brand was nice for black tie events. They had the perfect blazer dress with this impeccable fringe at the bottom to give it dept. I knew after seeing that dress this brand was worth interviewing. What made this interview even more special is that Roxanne is a BLACK DESIGNER! Woohoo…. I scored big time this month!
I love highlighting black designers because I feel like they sometimes can go unnoticed and are not always represented in a positive light. Most labels on the red carpet are names everyone knows like Tom Ford, Zac Posen, Christian Sirano, Betsy Johnson and so forth. I created Clutch Your Closet so we could shine a light on every industry professional of any race, but especially African American industry professionals.#Blackdesignersmatter! Now, that I have done my intro about this wonderful brand and why I created this blog please check out my exclusive interview below.

Exclusive Interview with Roxanne Blackwood | Kimmiu
C.Y.C.- Tell me a bit about yourself- education, hometown, etc….?

R.B.- My name is Roxanne Blackwood. I'm 36 years old and I'm currently living in Birmingham UK. I was born and raised in the beautiful island of Jamaica. In a quaint little district in the historic parish of Trelawny. I grew up in my tightly-knit extended family for much of my formative years before I migrated to the United Kingdom in 2001, shortly after completing high school. I attended The William Knibb Memorial High School the same high school as Usain Bolt, the fastest man in the world.I lived in London for a few years before relocating to Birmingham and later attended South and City College where I was introduced to pattern drafting. That is where I acquired the rudimentary skills to become a fashion designer. I opted not to go to the university, but to obtain more hands-on experience in the specific area of designing such as, Pattern drafting.I later studied with an excellent tutor Tereeza Johnson who really taught me a lot due to her twenty-plus years of designing experience. The personalized experience was offered through her private school "Jonteri Studios".
I would not have acquired such hands- on training had I been enrolled in a university, that's my conviction. My tutelage lasted for almost two years. From there, much of my attention has been centered around getting my brand established.I literally quit my day job and I have been working independently since 2016. Last but definitely not least, I am also the proud mother of an amazing fourteen year-old son, who is literally my world. I know it sounds cheesy, but he is. My family- aunts, uncles, and cousins and I keep in contact constantly. Some of my family, still deh a yaahd- resides in Jamaica. With current technology we are able to stay connected. My family is the source of emotional sustenance, and are literally a beacon on the hill that lights my path in the wilderness.

C.Y.C.- What made you want to start a clothing line?

R.B.- One of the perks of living with a grandmother who loved to sew was that I was always first in line to wear her latest designs. She'd design pieces from anything, curtains included, LOL! No joke! However, it always amazed me how she would create something extraordinary out of virtually nothing. I would use the scraps of materials I could find and make pieces for my dolls. That was where my first love for designing started. As I grew older, I became more selective of what I'd wear. My selections were always eye-catching even if it was normal everyday wear. I got better at this, and started selecting pieces for my friends and family. It made me feel so good to see how happy they were with my choice of outfits. As the years progressed, I became even pickier and it consumed me to the point where I couldn't find anything I wanted to wear. I had my own opinions about how a particular design should look and fit.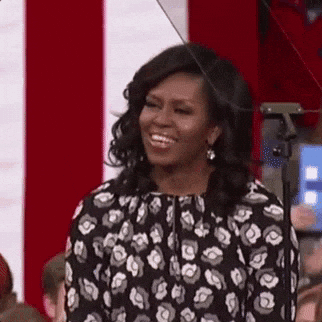 I made the first step in 2014 and purchased my very own sewing machine. At the time, I was also doing my fashion course which helped a-lot with my sewing skills. I made pieces for myself which later secured my first bespoke orders. My first work station was at home. It affected my clientele so I didn't have a lot of clients when I first started. However, I wasn't dismayed because the few clients I had were consistent and they constantly made referrals on my behalf. I also received a lot of positive feedback which further bolstered my confidence and fueled my drive. The same drive that eventually led me to the doors of my own studio.
From there, I wanted to express my creativity and love for design even more. This gave me the impetus to start my own clothing line. I wanted to showcase my passion, drive and self-confidence. The pieces I design encapsulate these core values. However, fashion designing has not been a walk in the park. It has been an arduous process to say the least. Some days its just one huge blur. Other days, I'm filled with so much joie de vivre (Joy) and creative insights I literally taste the rainbow.
C.Y.C.- I love the name of your brand. How did the name of your brand come about?

R.B.- Thank you. That's actually a funny story. Kimmiu is portmanteau I coined from my middle name, Kim-sue, "mi"-Jamaican vernacular for me and "you". However, the original name of the brand was Kimsu minus the "e" but I found out later that it was already trademarked. I was really focused on the pieces and was in no rush to have it trademarked, I know right a complete learning curve for me. All my focus was on having all the contents for the website ready and completing the collection for it to be photographed. The last thing I was thinking about, was someone else coming up with Kimsu. There are only 7.5 billion people in the world. What were the odds that one of them would choose Kimsu? LOL!
After completing everything, I sent my logo over to 'Pellegrini e Costache', the company to praise for my look-book and campaign video. Within a few hours I got a call from them telling me that Kimsu had already been trademarked. I was devastated! I was ready I had everything done like my website, branding, and my photos. Kimmiu was the name I had reserved for my daughter, if and when she comes, so I typed that in Trademarks and the heaven gates were open wide because I heard the bells. Voila, Kimmiu was trademarked in the next thirty seconds because who makes the same mistake twice? See funny story. Now laugh!

C.Y.C.- How do you balance creativity and commerce?

K.B.- There is no easy answer to this question. There are days when I literally have to find the will to be creative and to conduct business. Being an entrepreneur is not simple. From starting a project to the final stage of its execution require constant attention, imagination and creativity. Even responding to an email can be stressful if I'm not in the right frame of mind. There are days when nothing works. Also, I'm an autodidact. A lot of the things I learned on the managerial and marketing side of the brand is self-taught. Some things are difficult to learn even with proper instructions. Days riddled with very little creative insights, fatigue or things just not working the way I envision them makes me want to pull my hair out. These are the days I usually rely on the memory of my grandmother's curtains to propel me to continue doing what I love, DESIGN.
C.Y.C.- Do you have a specific method that you follow when you start a new collection?

R.B.- I don't really have a specific method per say. I consider every new design to be a blank canvas that I paint with my own imagination as I try on different landscapes, "paint", backgrounds; until the final expression appeals to me. I may start off with a few designs maybe three. Then I'll develop, add or remove different elements to see what really works. But the final piece has to go through a rigorous test with the only criteria being: "Is this something I would wear?" If the answer is yes, ta-dah!

C.Y.C.- Do you feel there's a significant interest for young designers at the moment?

R.B.- Honestly, I can't speak for or about any young designers, but I am open to all possibilities. Fashion is constantly evolving but a good design is timeless. I strive to create good designs, no matter how far they push my imagination and I try to stay abreast of new changes.

C.Y.C.- Where does your inspiration come from?

R.B.- I get my inspiration from just about anything ranging from geometrical patterns, a cactus in a pot, a rainy day, tea, my son, but my number one source of inspiration is……My grandmother's curtains. Don't laugh! I'm really not being cheesy, but I seriously ask myself. "What would grandma do?" this question has gotten me through more rough terrains and creative barren lands than you could possibly imagine.
C.Y.C.- What kind of feedback do you get on the collection?

R.B.- To be honest. I have been overwhelmed. The Neon Collection is my debut collection and naturally I was scared out of my wits. However, after I launched, the feedback I received was amazing. I am even more awe-stricken by the ones I receive after the collection is seen in-person. This is because there are a lot of details in the pieces that cannot be effectively captured by a camera. Though the campaign video did a good job at capturing the ferocity of two pieces in the collection and made them really spark. Those sparks have brought in a lot of brand recognition, questions and attention, especially on social media.

C.Y.C.- Who are some Designers that you look up to?

R.B.- Why that would be contemporary designers like Zac Posen and Mary Katrantzou of course. Zac I laud for his level God draping skills, while Mary's textile skills are just like "what bar? I am the bar". Kimmiu aspires to be the baby child of this match made in designer heaven. I also admire Maurice Whittingham, a UK fashion designer, who's known for creating stellar gender-fluid designs. Growing up I also loved Coco Chanel, because who doesn't adore Coco Chanel?

C.Y.C.- What are some of your must-haves in your wardrobe?

R.B.- My go to uniform is black anything. I obviously wasn't always like this, but for the past three years I wanted to shine the spotlight on my work and not on myself. So you can usually catch me wearing slightly ripped black skinny jeans and cotton, or silk turtle necks. These are must-haves for me and of course blazers! All of them. From simple to high fashion.

C.Y.C.- What can we expect to see from you in the future?

R.B.- Kimmiu is a growing enterprise with the only limit being the end of infinity. With that said, I intend to keep abreast of all the changes in the fashion industry and continue to deliver inimitable pieces that bring out the best in the wearer. As you know, the world isn't static but is constantly changing with technology being the number one driver behind these changes. Kimmiu will work on improving its communication. We want to make real connections with customers. I am also very keen on social issues. I'd like to give back to my community. Not only to my immediate community, but to the world at large through various philanthropic ventures. Also, I want to level the playing field between the consumers, the suppliers and the employers through socially responsible corporate marketing. I'd personally want to stop child labor, and when Kimmiu becomes a multi-national, this will be my number one prerogative. NO CHILD should be left behind or be deprived of basic education.
C.Y.C.- The ability to visualize ideas is something most creatives have in common would you say that visualization is a huge part of creating your upcoming collection?

R.B.- It's a massive part of not only my upcoming collection but every collection I work on. I mean, trends are always changing, so you have to do a lot of forward-thinking. Sketch, develop, execute, lights, camera, action— she is right in front of the paparazzi! Did you capture my vision? I aim for people to see my work and talk about it. It's important to create meaningful designs with a message. The vision is to create a piece that makes people want to explore the rest of the collection.
C.Y.C.- As a Designer what do you want to be known for?
R.B.- I would want to be known for creating unique, high quality pieces that bring out the best in the wearer.

C.Y.C.- If any celebrity could wear your brand who would you want that to be?

R.B.- Although this list is by no means exhaustive, right off top I'd say Rihanna. She is bold, fierce and confident. Trifecta! She isn't afraid to try new things and I just love that edge about her. She is adventurous with her style.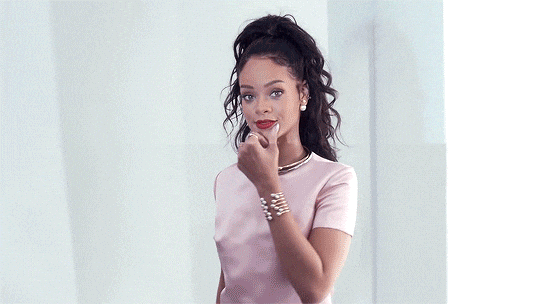 C.Y.C.- How do you think that the internet has affected your work?

R.B.- The world is open. The instant communication and the "generation now" era has a few advantages. Mostly, reach, impact; frequency. Like a good Ad campaign. LOL. Also, the synchronous communication allows me direct access to my niche.The downside is all it takes is a few negative publicity to skew people's opinion. In addition, because we have gotten quite use to having information fast and at our fingertips. A slow correspondence or an ineffective one can be potentially damaging for a growing brand. Well those are some things that I consider. So I try to be as flexible and cognizant as humanly possible.

C.Y.C.- Do you feel pressure or competition from other designers to remain consistent and relevant in the fashion industry?

R.B.- Social pressures are everywhere. This is what I learned from an early age. So I keep all my energy focused on building my brand. I never get distracted with what others are doing nor do I attempt to imitate them. For me, staying authentic is another thing I value and will continue to value to my last day. For sure, there are some amazing designers out there that we haven't even heard of. But, I keep myself occupied. I work on building my own network by keeping in constant communication with my customers and improving the commerce and creative aspects of my brand. I suggest the same strategy to these aspiring designers.

C.Y.C.- What does fashion mean to you?

R.B.- Fashion is my blank canvas it's a way in which I can express myself. It's a way to show the world a glimpse of my personality and how I want to be seen. Fashion is an unspoken language. I use fashion to communicate with the world and the people around me by showing them my dynamic, fun-loving, but fierce and confident side. I convey this through my designs and the way I dress.

C.Y.C.- How have you evolved as a designer?

R.B.- It was all a dream. I used to read fashion magazines. Salt and Pepper and Heavy D up in the…..Let me stop! I have come so far from dressing up dolls to dressing up real life size dolls. A dream come true indeed.

C.Y.C.- What is your favorite garment that you've produced?
R.B.- Hmmm… The Neon Collection is a small one so to be totally honest I love all of them, but if I must choose I'd choose the Celeste Blazer dress. I'm a sucker for blazers. Plus, it has the flirtatious fringing detail and feathers that add that extra sass and class.
C.Y.C.- When does your new collection come out and is there anything you can tell my readers about the collection?
R.B.- My! My! My! The new collection will be released the first week of December. This is a very sexy, feminine collection. It showcases the softer seductive side of my personality.

C.Y.C.- I always end my interviews with a quote. What's the quote that you can't live without?

R.B.- My favorite quote is 'Life is like a boxing match you don't lose if you get knocked down, you lose if you stay down'- Muhammad Ali.

C.Y.C.- That's a good one! Thank you for sharing your story with Clutch Your Closet. I will keep your new collection on my radar.
P.S.***To stay connected with the Kimmiu brand click here. To visit their website click here.

Until Next Time,
"Stay Clutch"
"Lala Walston
​​
​​
​​
​​
​​